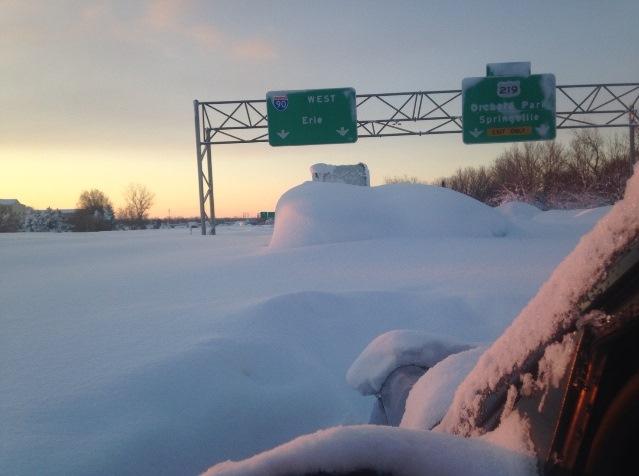 If the recent change in weather has left you puzzled don't fret – it is indeed unusual and can be attributed to something called The Lake Effect:
1). The big surprise is that the snow usually comes from the South not the North and comes from a low-pressure system.
2). A Southerly low-pressure system as it approaches the lake picks up moisture causing an increase in snowfall.
3). The Northern air while cold, is usually dryer with less moisture – therefore Northern air has a lower potential to produce copious amounts of snow as seen with the recent Southern air-fuelled snowfall.
Here on the Southwestern tip of Ontario, Canada we are fortunate not to be apart of the snow belt that hits other areas such as London and Toronto, Ontario so strongly. We get enough snow to enjoy it but not enough to be landlocked by it.
News Update:
Western New York is in a state of emergency with the arrival of 6 feet of snow on November 19, 2014. These are the weather stories residence of New York will be sharing with their grandchildren in years to come!